Are you in pain? Do you feel tired? Unwell? Stressed?
If you'd like to book an appointment, or alternatively discuss how Osteopathy can help you then please give us a call or text on 07793084394 or email the help desk.
Osteopathy is not only about relieving your aches and pains but is also designed to help your body function with the minimum of restriction and dysfunction. This not only promotes the bodys innate healing mechanisms, but may also prevent future problems and allow your body to devote more of its precious energy to living life!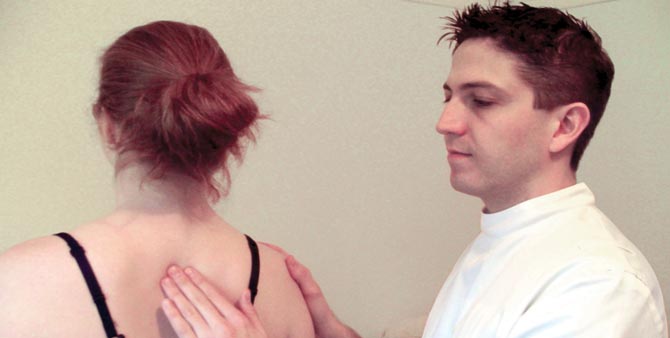 Osteopathy has been proven to work in a number of large scale studies and is recognized as a successful treatment by the British Medical Association.
Find out more about what osteopathy is …
Help is at Hand
Osteopathy is an effective a system of diagnosis and treatment for a wide range of medical conditions including:
General aches and pains
Joint pains
Osteoarthritis
Arthritic pain
Back Pain
Sciatica
Hip Pain
Knee Pain
Shoulder pain
Frozen Shoulder
Tennis Elbow
Circulation Problems
Cramp
Digestive Problems
Muscle Spasms
Neuralgia
Fibromyalgia
Stress (inability to relax)
Rheumatic Pain
Sports injuries
Muscle Tension
This is by no means an exhaustive, it is just a list of the more common complaints treated. If you have a specific problem or condition and would like to know if osteopathy can help either call me direct or fill out the above form.
Damien Harcourt is fully registered with all private healthcare insurers.